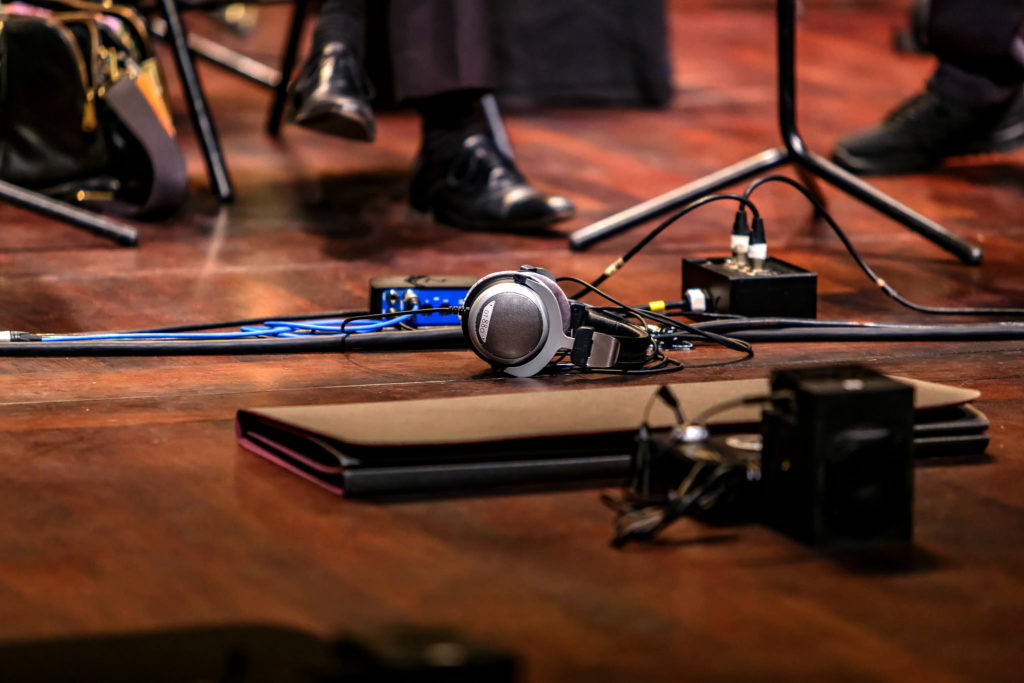 SPIIC est l'acronyme de "Studio for Polystylistic Improvisation and Interdisciplinary Crossover", un projet de l'Université de Musique et de Théâtre de Hambourg (Innovative Hochschule – Stage_2.0), en Allemagne, qui explore l'improvisation artistique en théorie et en pratique.
Après avoir exploré pendant deux ans les possibilités et les limites de l'improvisation dans un espace virtuel, les ensembles SPIIC de Hambourg et DFoA de Nice se rencontrent pour la première fois dans un espace "réel". Lors de cette soirée spéciale, les interprètes seront rejoints par des membres du projet Elektronizza et par le Cercle d'improvisation performative-Nice.
DFoA est l'acronyme de "Dreaming fields of Action", un projet de collaboration entre SPIIC et un ensemble d'improvisateurs de l'Université de la Côte d'Azur à Nice.
Elektronizza est un projet de recherche artistique du Conservatoire de Nice et de l'Université Côte d'Azur axé sur la création de nouvelles musiques pour instruments électriques, électroniques et numériques. Ce projet est soutenu par le programme ANR-15-IDEX-01, UCArt, XR2C2, Studio Instrumental, le CIRM et Le Hublot.

Le Cercle d'improvisation performative-Nice est un réseau organique de musiciens, acteurs, danseurs, enseignants intéressés par l'improvisation comme territoire de création, de transformation et de recherche. Promu par Inés Pérez Wilke qui est une performeuse et chercheuse vénézuélienne en danse improvisée basée à Nice.